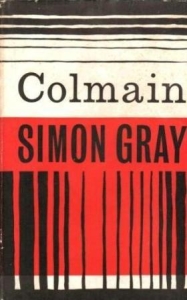 Colmain is the capital of New Thumberland, Canada's least progressive province. Since the middle twenties the town has been a refuge for those in flight—flight from federal investigations in Ottawa, flight from the police of neighbouring provincial capitals, flight from middle class failure in England. In fact, Colmain is the only city in North America where a genteel English matron, a distinguished Italian adventuress and a mayor with a criminal record could consort socially.
But then Colmain is a very cheap generic xanax online special place, with a fondness for teas and balls and garden-parties; and at the centre of these fine activities, the centre of Colmain itself, in the Lieutenant-Governor, young, well-connected, ambitious and fatally flawed.
My Gray's subtly devastating portrait of a society dedicated primarily to the preservation of its own complacency reveals a talent for mordant comedy of manners and a control of dialogue remarkable in a first novel.
PUBLISHING INFORMATION
Colmain is available in the following edition:Colmain (Faber and Faber 1963)